David Edwards (General Secretary)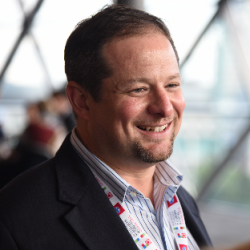 David Edwards
David Edwards, PhD is General Secretary of Education International, a federation of 32.5 million teachers and other educators affiliated with unions and associations in 173 countries globally. Dr. Edwards leads the organisation since 2018, after seven years as Deputy General Secretary directing education policy, advocacy, research and communications.
Prior to joining EI, Edwards was an Associate Director at the National Education Association of the United States. He has worked as an Education Specialist at the Organization of American States and began his career as a public high school teacher.
A Pennsylvania native, Edwards is fluent in Spanish and German and is conversant in French. His doctorate in Educational Policy and Leadership is from the University of Maryland in the U.S. Away from the commitments of work, he devotes his time to his wife and three daughters.